Michel Meignant and Mário Viana have been friends for 20 years.
They came together through a common interest in psychotherapy and have since collaborated on films about psychotherapeutic practice whose primary scientific objective has frequently taken on a politically radical dimension. Michel's paternal grandparents died at Auschwitz and Mário was actively involved in the Portuguese revolution.
Scarred by these events, they have since become comitted militants. After having produced more than 20 films, their interest in the fight against corporal punishment was piqued while producing « Love and Punishment »
A film which brought them to the heart of the fight against corporal punishment, both internationally and in France.
Filmography of Michel Meignant and Mário Viana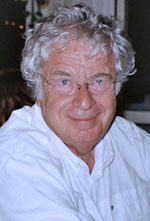 Michel Meignant
Michel Meignant was born in Paris in 1936.
He is a medical doctor and an ethnological film producer. A student of Jean Rouch on the Musée de l'Homme's Ethnographic Board. Marcel Bleustein-Blanchet Vocational Foundation prizewinner.
He was the founder of compulsory infant testing for Phenylketonuria, an avoidable mental impairment.
He has produced over 30 short and medical films. His film on Tassili cave-paintings co-produced by Jean-Dominique Lajoux won the bronze Lion at the Mostra de Venice.
See the website of Michel Meignant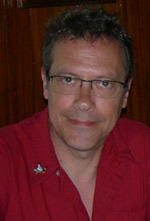 Mário Viana
Mario Viana was born in Lisbon in 1957.
He is a film editor. He has frequently worked with France Télévision, notably on "Les Maternelles" since its launch 13 years ago as well as "C dans l'Air" (Its in the air) and "Le Jour du Seigneur" (The day of the Lord).
He has produced several documentaries including "Le Morbihan autour du monde" (The Morbihan around the World) and the series "Regards de philosophes" ("Philosopher's Views" with Michel Serre, Georges Steiner, Alain Finkielkraut and René Girard (13, 52 minute-long documentaries)).
He has also edited several documentaries such as Michel Viote's "Mémoire des Terres" (Memoires of the Land), Alain Vernon's "100 ans d'olympisme" (100 years of Olympianism) for the Lausanne Olympic Museum and more recently "Dans le reflet de vos visages" (In the reflection of our faces) by Jean-Bernard Ganne.
Some productions by Michel Meignant and Mário Viana:

- « Emergence » (2004) on the political struggle for recognition and autonomy in the field of Psychotherapy.
- « The legend of 'EMDR » (2008) charts the discovery of a method for the active treatment of trauma. Michel Meignant features as a "psy guinea pig" and undergoes an EMDR session on camera.
- « Love and punishment » (2011) on corporal punishment. Victim of corporal punishment during his school years in Portugal, Mario takes on the role of "psy guinea pig" and undergoes EMDR sessions in order to treat his dyslexia. For maximum effect, Michel and Mario frequently involve themselves and their friends in their productions.
Filmography of Michel Meignant and Mário Viana